Upcoming trips:
India, Philippines, Mexico, Guatemala, Ghana
Jonathan is a graduate of Oral Roberts University [B.Mus.('97) / M.Div.('00)] and has been involved in mission work in 40 countries around the world. Over the past twenty years he has led over 70 missions teams to countries such as Nepal, Thailand, Egypt, India, Russia, Guatemala, Australia, Ghana, Ukraine, Peru, Mexico, Guyana, and France. His wife, Joscelyn, is trained in the dramatic arts.
She has both co-led teams with him, and led several GI mission teams on her own. She is also a professional actress and photographer. Jonathan and Joscelyn have three children: Luke, Aaron, & Naomi.
Support The Haward Family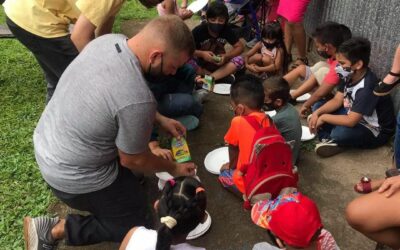 Commission over Condition  In Matthew 10:16, Jesus says to His twelve disciples, "Behold, I send you out as sheep in the midst of wolves. Therefore be wise as serpents and harmless as doves." Wait,...
read more
Be Sent.
Whether you're interested in customizing a short-term trip for your team, or you feel called to the nations long-term, Global Infusion can help you do both.