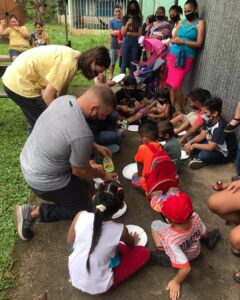 In Matthew 10:16, Jesus says to His twelve disciples, "Behold, I send you out as sheep in the midst of wolves. Therefore be wise as serpents and harmless as doves." Wait, why is Jesus sending them out into adverse conditions? Why would He intentionally command them to go where it could be dangerous, or threatening?
Why? Because Jesus did not come to ensure His followers lived in comfort, free from hardship. He came "To preach the Gospel to the poor; He has sent Me to heal the brokenhearted, to proclaim liberty to the captives, and recovery of sight to the blind, to set at liberty those who are oppressed." Luke 4:18
When it came to His followers, it didn't matter that Rome (political) was constantly oppressing them, or that the Pharisees (religion) were plotting to end their very lives. He gave a command to go, so they went. There has never been a point in history since Jesus lived that the conditions of the world overruled His Commission.
"Go rather to the lost sheep of the house of Israel. 7 And as you go, preach, saying, 'The kingdom of heaven is at hand.' 8 Heal the sick, cleanse the lepers, raise the dead, cast out demons. Freely you have received, freely give."   Matthew 10:6
Over the next few months, Global Infusion is sending teams out to Peru, Guatemala, Costa Rica, and Ukraine. We go because the need is great, because the lost need a Savior, and because His divine Commission is greater than any earthly conditions. His grace is, and will be, sufficient. Pray for us, support us, you are needed!
Jonathan Haward, President & Founder
Global Infusion