We are looking for people whom God has called long-term to the mission field. To prepare you, we have established our Infusion Academy: a path to becoming a career missionary with GI that includes earning an accredited degree, and being mentored by experienced missionaries and indigenous leaders.
Ask yourself these two questions
Do you feel that God has called you to the nations?
Did you know it is possible to become a long-term missionary while earning a degree?
Start your path to becoming a long-term missionary with Global Infusion at our Infusion Academy. Earn an accredited Bachelor of Arts in Intercultural Studies, or a Master's degree, learn another language, engage in cross-cultural ministry, and be mentored by experienced missionaries and indigenous leaders.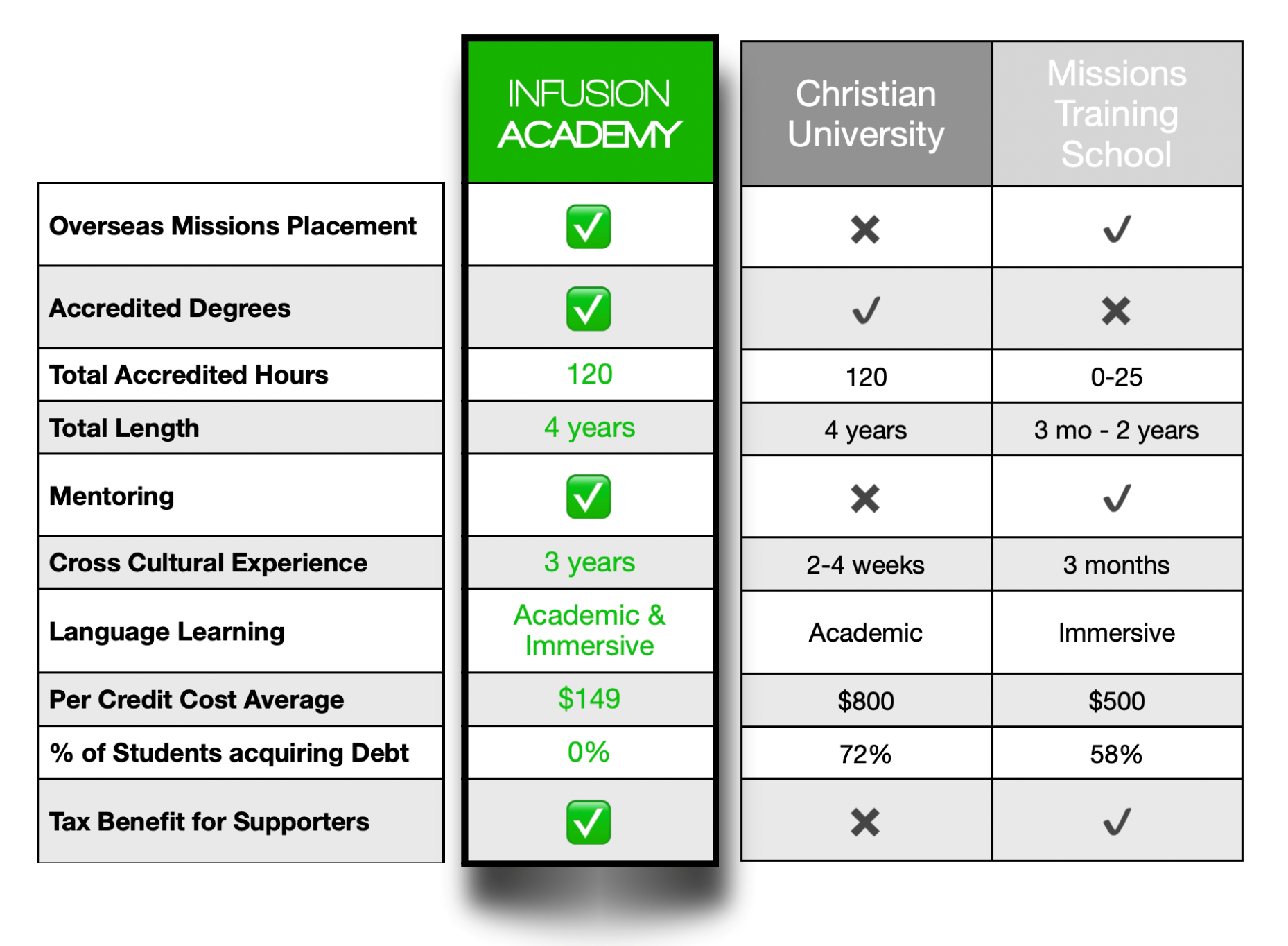 Global Infusion Structure, History, and Methods
Mentoring
Earn Accredited Degrees

Undergraduate Certificate Intercultural Studies (1 Yr)
A.A. In Bible &Theology (2 Yrs)
B.A. in Intercultural Studies (4 Yrs)
Master of Arts in Intercultural Studies or Master of Divinity (6 or 7 Yrs)

Practical Ministry Training and Experience
Cross-Cultural Ministry Training and Experience
Study World Religions
Foreign Language Learning
Leadership Development
Physical Conditioning
First Aid Certification
Missions Photography
Missions Marketing/Networking
Long-Term Fundraising & Budgeting (Overseas and Stateside)
Ministerial Credentialing (optional)
Interested in Becoming a Long-Term Missionary?
We'd love to speak with you.