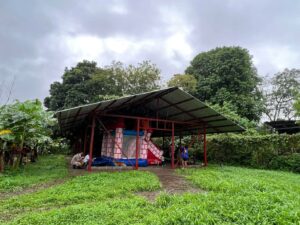 Inflatable.
Have you ever jumped on an inflatable (bouncy house)? Most kids in the United States under the age of 18 have probably been on one several times in their growing-up years: birthday parties, outdoor events, and church functions. If you've never tried one, they are quite exhilarating!  Now imagine you are born and raised on a banana plantation in Central America, and you have worked in the fields alongside your parent(s) since you were very young.  Christmas is just another date on the calendar, and doesn't really generate happy memories. Presents, new clothes, fun activities, and inflatables are not necessarily on your radar as  Christmas 2021 approaches.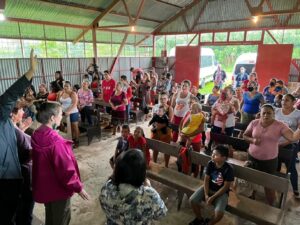 Thanks to a GI Mission team, all of that changed for one group of families and kids this month when one of our teams from Park West Church transported presents, clothes, and yes, an inflatable to the remote area of Sarapiqui, Costa Rica where we work alongside our contacts who have a church planted there. Additionally, we have built a second building that can be used for ministry, teaching trades and kids ministry, as well as outfitting the first building (the church itself) with running water and bathrooms.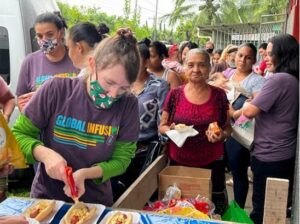 "For unto us a Child is born, unto us a Son is given; and the government will be upon His shoulder. And His name will be called Wonderful, Counselor, Mighty God, Everlasting Father, Prince of Peace." Isaiah 9:6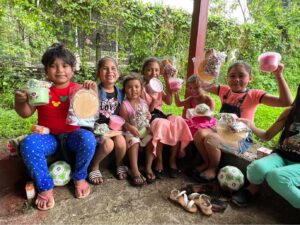 Jesus' journey into humanity 2,000 years ago was a mission trip, literally. His mission was to provide eternal salvation for all who are lost, and healing for the sick and hurting during their earthly existence.  We still go into all the world to do the same. Thank you to all who go, give and pray for us. Merry Christmas from GI!
Jonathan Haward, President & Founder
Global Infusion