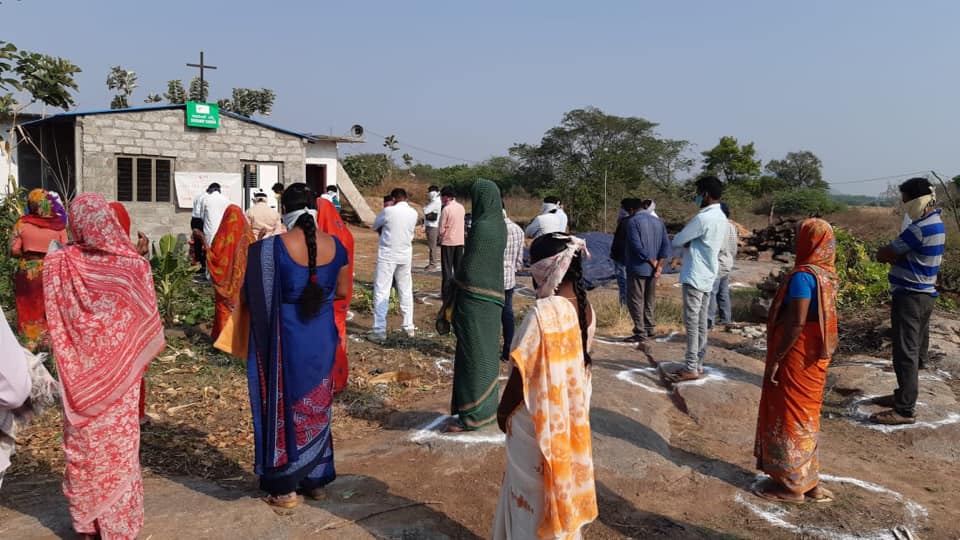 It is an unprecedented time we live in. Or is it? For context, should these words be read in the distant future, the world is currently experiencing a global pandemic, with COVID19 being the culprit. While this is indeed something new to our planet, it is not the first time tragedy has ravaged a large portion of our population. For centuries, there have been sicknesses, and diseases, and wars, and natural disasters of every kind, yet humanity has survived. When this latest virus went viral, our GI team was very concerned about our fellow brothers and sisters around the world. Why? Because we have seen their environments on the best of days, which for some, is barely livable by first-world standards. Now introduce a contagious disease into their countries, where they are ruled by cruel dictators, and leaders of false religions. God help them.
Did you know that GI is in our 2nd month for our 10-nation food and Gospel outreach to battle COVID19?
When I began communicating with my friends and contacts overseas, I asked how they were, then I explained that where I live, many things were closed: restaurants, malls, theaters, coffee shops, gyms, etc. I had to smile with slight embarrassment when many of them replied, "That would not affect us. We do not get to go to those places anyway." Lack versus need. They simply rely on God to provide for their basic needs, and focus on fulfilling His purpose for their time on earth. Even when we raised and sent funds for food for them, ALL of them used the large majority of the funds to purchase food for others, and take all the risks required to go out into their cities and villages to distribute it. As a result, doors were (literally) opened for the Gospel to be shared. It seems they are leading the way by living out Psalm 34:10: "but those who seek the Lord lack no good thing." There are still hundreds of families we can reach with your support. Please pray and consider donating to GI during this season so we are able to continue helping those without food and the Gospel.
Jonathan Haward, President & Founder
Global Infusion