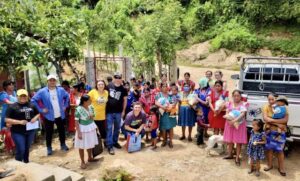 If I could summarize the greatest need of humanity, no matter where we stand on the planet, it is hope. Having hope changes everything. When we have hope, we can get up every morning and fight through any battle that comes our way. We can face sickness if there is a chance of recovery. We can push through financial hardship, if there is a possibility of future success. We can improve a personal relationship if we sense the prospect of restoration and growth. We can endure a worldwide pandemic if we see even a glimmer of light at the end of the tunnel. However, to have this level of hope, and for it truly to be authentic, we need Jesus.
There are two monumental complications with this solution. First, we have a world with Christians that refuse to place their trust completely in their Savior. Every day we deal with anxiety, stress, frustration, anger, and hatred. For those of us that have some or all of these feelings, let me encourage you with this:
Philippians 4:4-7 says, "Rejoice in the Lord always. I will say it again: Rejoice! Let your gentleness be evident to all. The Lord is near. Do not be anxious about anything, but in every situation, by prayer and petition, with thanksgiving, present your requests to God. And the peace of God, which transcends all understanding, will guard your hearts and your minds in Christ Jesus."
The second complication is that there is a very large portion of the world that hasn't even heard the name of Jesus. We solve this by continuing to go into all the world with the Gospel. Yes, we go in person. We also pray, and strategically work alongside our missionaries and contacts, to empower them to bring the name and power of Jesus Christ to a hopeless world. Pray for GI daily. Give as the Lord leads you. We. Bring. Hope.
Jonathan Haward, President & Founder
Global Infusion